Thames Valley Police prefers secure cycle storage from Trimetals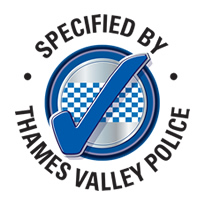 Thames Valley Police is keeping its cycles safe and secure with high security cycle storage – the Protect a Cycle Pro from storage solutions specialist Trimetals.
The Thames Valley force has installed Trimetals cycle stores at the new neighbourhood police office in Great Missenden, Buckinghamshire. When the station was relocated from a site which had a structural garage to a new facility where space was more limited, secure cycle storage became a must-have, and in terms of security, Protect a Cycle Pro simply cannot be bettered.
The Trimetals design is the only product of its type to be awarded level one and two security ratings by the Loss Prevention Certification Board (LPCB), and is also approved by the prestigious Secured by Design initiative (official Police Preferred Specification). The LPCB tests each product to a stringent set of criteria and in Trimetals' case, subjects the storage unit to heavy duty assaults using a wide variety of accessories including bolt cutters, pipe wrench, metal plate shears, screwdrivers, hand drill, punches and knives.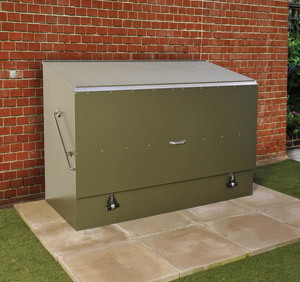 UKAS Quality Manegement bannerAndrew Smith, marketing director at Trimetals, says: "All our outdoor storage solutions offer exceptional security, but in particular the Protect a Cycle Pro features the highest product specification available in the UK, and we've worked hard to put it through the most rigorous testing procedures. Our customers have confidence that our products are up to the job, and we believe that's why we are a preferred supplier to many large organisations."
The Protect a Cycle Pro storage units installed at Great Missenden are larger than Trimetals' standard model, each storing up to three large adult cycles. Uniquely robust, the Protect a Cycle Pro has extra heavy-gauge steel panels and comes complete with an integral metal floor, ground anchor, 2m security chain, three heavy duty padlocks and stainless steel locking hasps with padlock protectors. All fasteners are provided, including those for securing the product to a hard base.
Like all Trimetals storage units, the 'Pro' comes with a 25 year guarantee on the panels, and is maintenance-free and fire-resistant. Designed for easy and rapid assembly, the Protect a Cycle Pro is available in a choice of all cream or a two tone green colour scheme.
For more information on the Protect a Cycle Pro range of secure cycle stores, call us today on 1300 133 963.